Inloes The Indoor Air Quality Experts
According to the U.S. EPA, indoor pollutant levels have been estimated to be 2 to 5 times higher than outdoor levels, and sometimes even over 100 times higher. These indoor air pollutants have been identified as one of the top five environmental risks to public health. The health problems they can cause are often subtle and may not immediately manifest or be easily recognized. (source: U.S. EPA) On average, an adult at rest breathes in and out approximately 7 to 8 liters of air per minute, which amounts to roughly 11,000 liters (or 388 cubic feet) of air in a day.
But I have an Expensive Furnace Filter!
Contrary to popular belief, the main objective of a furnace or central air filter is to safeguard the HVAC equipment rather than solely focusing on enhancing indoor air quality, which is a misconception among homeowners. It is worth noting that certain expensive furnace filters can impede the airflow across the heat exchanger or evaporator, leading to decreased unit efficiency, higher energy costs, and potential damage to the furnace due to overheating or improper cooling of the AC unit, resulting in ice formation.
Inloes Heating and Cooling, Cincinnati Indoor Air Quality Specialists
Inloes Heating and Cooling takes a comprehensive approach to improve indoor air quality throughout your Cincinnati area home, resulting in not only enhanced air quality but also significant energy savings, leading to reduced energy expenses.
As experts in the field, we offer a range of air filtration products that seamlessly integrate with your central heating and air conditioning system. While these solutions are effective on their own, their combined implementation provides the ultimate solution for individuals experiencing asthma, allergies, or other respiratory concerns. By combining these products, we ensure maximum effectiveness in addressing and alleviating air quality-related issues.
We provide an extensive selection of indoor air quality products from reputable brands like Lennox and Aprilaire. Our offerings include whole home air filtration systems, humidifiers, UV germicidal lights, as well as duct repair, replacement, and sealing services. We are dedicated to offering comprehensive solutions to enhance the air quality throughout your home.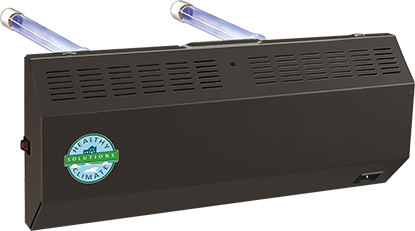 UV Germicidal Lights
Germicidal lights harness powerful ultraviolet rays to effectively control and eliminate various contaminants, including viruses, bacteria, mold, and yeast. These lights are installed within your HVAC duct system. The Lennox Healthy Climate UV Lamp specifically targets and eliminates mold and bacteria that can develop within damp heating and cooling systems, preventing them from circulating throughout your home. With its silent operation, it enhances both your family's comfort and overall health by improving the air quality throughout your entire home. Contact us today to schedule the installation of a germicidal light in your central air system.
Lennox Healthy Climate UV Lamp
Powerful ultraviolet energy helps eliminate biological contaminants like mold and bacteria.
Improves air quality and protects equipment by sterilizing surfaces.
Dual-lamp or single-lamp option.
Available in 2,000 microwatts (UV-2000) or 1,496 microwatts (UV-1000).
UL listed.
5-Year Limited Warranty on covered components.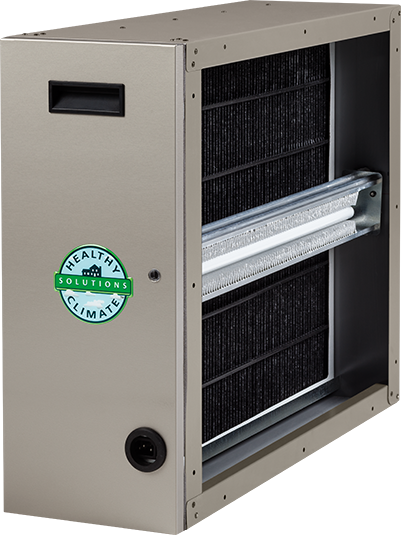 Air Purifiers and Filters
In modern homes, insulation has significantly improved, leading to enhanced energy efficiency. However, this improvement also results in the accumulation of numerous airborne particles indoors, continuously circulating in the air your family breathes. The Lennox PureAir system offers whole home air purifiers and filter systems that work in conjunction with your heating and cooling system. This comprehensive solution effectively removes these particles, significantly improving the quality of your indoor air.
Apart from delivering unparalleled filtration, these home air quality products also contribute to the longevity of your heating and cooling system by preventing dirt and dust buildup. For more information, contact us today, and our team will assist you in selecting the ideal air-quality product for your home and family.
For optimal protection against compromised indoor air quality, the PureAir system stands as your best defense. Leveraging its exclusive UVA-light technology, this system effectively targets all three major categories of indoor air contaminants: particles, mold/mildew/bacteria, and odors/chemical vapors. Additionally, it goes beyond mere reduction and actively eliminates ozone, a recognized lung irritant, ensuring a safer and healthier environment.
PureAir system
The only single indoor air quality system to attack all three classes of indoor air contaminants:
Small, breathable particles such as dust, dirt, pollen, and allergens
Airborne mold spores, bacteria, and viruses
Odors and chemical vapors
Hospital inpatient care/general surgery level filtration
Whole-home purification works with your existing heating and cooling system
5-Year Limited Warranty on covered components
Whole House Humidifiers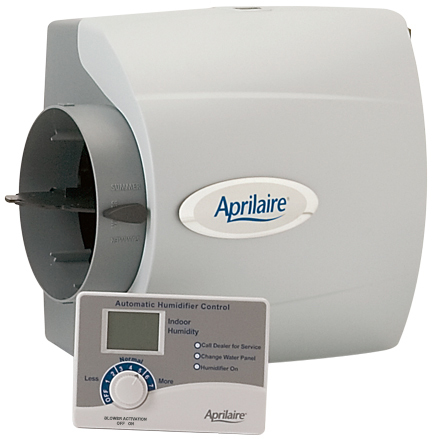 By adding humidity to heated, dry air, the air feels warmer, helps reduce dry skin and static shock plus you can lower the thermostat and still be comfortable while saving money. The Aprilaire Humidifier attaches to your furnace or air handler and adds moisture to air moving through the duct system.
Too much humidity can be as much of a problem as too little humidity. Unlike portable units, a whole-home humidifier continually monitors relative humidity levels and then delivers the correct amount of moisture to the air throughout your entire home.
Aprilaire offers both evaporative and steam humidifiers that add humidity to your home's air in the form of water vapor, which prevents minerals from entering the air in your home and potentially into your lungs. Call Inloes Heating and Cooling to find out which Aprilaire humidifier model best suits your needs.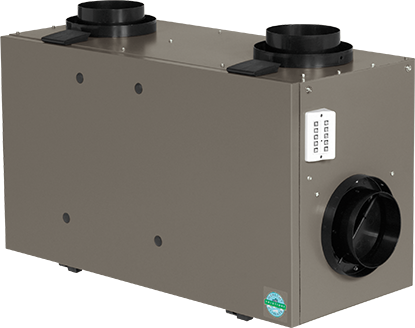 Ventilation
New homes and some older homes can be tightly built to save energy, but this can oftentimes have a negative impact on homes without proper ventilation. An airtight home provides no way to refresh the indoor environment. An ideal solution for tightly sealed homes is a Healthy Climate Heat Recovery Ventilator (HRV). The HRV system exchanges stale air from the inside with fresher outdoor air. To ensure absolute comfort, the system captures heat from contaminated air before it is moved outdoors.
Healthy Climate Heat Recovery Ventilator
Provides cleaner, fresher indoor air.
Designed to provide comfort in colder climates.
Transfers heat from indoor air before it is discharged.
Will not restrict airflow for proper filtration.
Ideal for new homes which are tightly sealed or remodeled homes with energy efficiency upgrades.
All units include a Healthy Climate wall control.
5-Year Limited Warranty on covered components.
Talk to one of our indoor air quality specialists today at 513-896-9499.