Why Wait? Get Total Comfort Today!
Honest Estimates. Affordable Prices. Experienced Technicians.
Your Trusted HVAC Experts in Hamilton and Cincinnati for Over 40 Years
For Over 40 years, Inloes Heating and Cooling has been proudly serving the Hamilton and Cincinnati communities with outstanding heating and air conditioning services. We are a family-owned and operated business that has built its reputation on high quality, value, and a worry-free customer experience. Our HVAC technicians are industry experts who constantly enhance their knowledge through ongoing training. From routine HVAC maintenance to emergency AC and furnace repairs to quality installation of high-efficiency home comfort systems. Contact us today to explore the Inloes Heating and Cooling difference.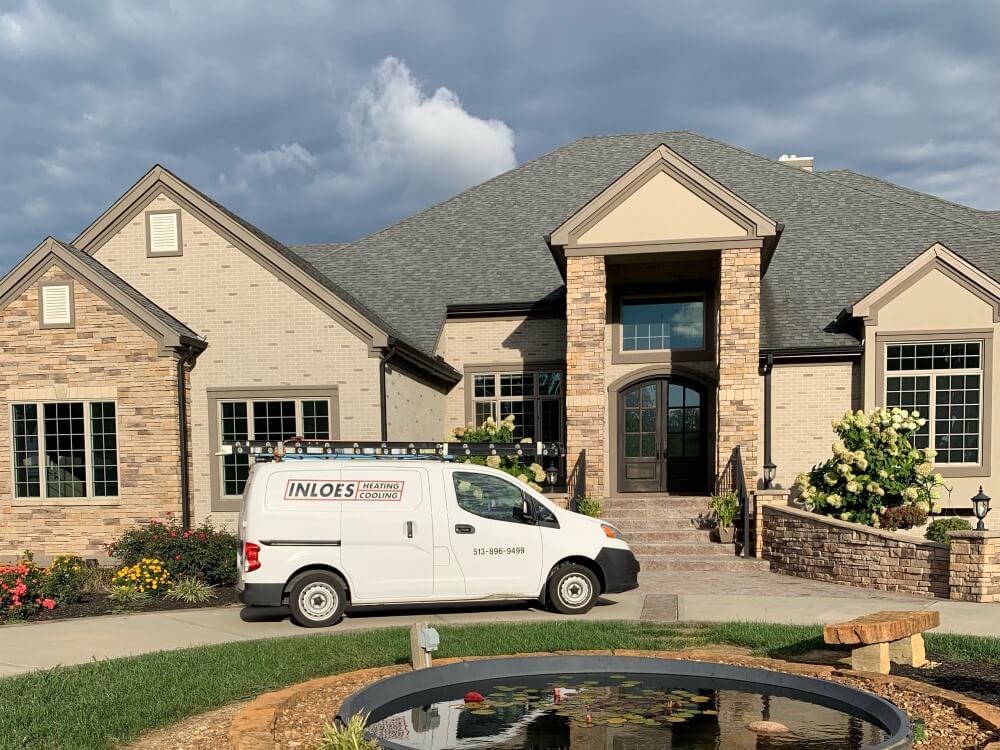 What Our Customers Are Saying
Great company. The installation was clean and professional. I would recommend Inloe's to anyone.
C.B
I have relied on Inloes for the past 20 years. Always professional and thorough.
J.S
Inloes Heating and Cooling are the most helpful and professional folks to deal with.
S.K
Great Service and Very reasonable prices!
C.T
Been a client for over 3 years now, a happy one :) furnace repair and installation, AC repair.
S.C
Family-owned local business. They installed my new furnace and air conditioner very quickly. Very happy with my service! Would recommend.
K.B